Recording Available – Access It Now!
Do you feel topsy turvy in your life and business? Does the ground feel like it keeps shifting under your feet, with that feeling of incertainty around every corner.
In these times economic challenges face us every day, family illness and death seem prevalent, the world is in flux, spirituality is in a huge shift, AND what was working in our businesses doesn't seem to any more…
It seems like this is the perfect time for this conversation….
Uncertainty is New Normal
Many of us are looking for a system, map or guru to take us to where we want to go, but even those methods that we've been told were a sure thing, no longer are. Have you noticed? How does this make you feel? Sometimes it feels like we're shooting in the dark hoping for some guidance, control or magic bullet. I'm sure you've noticed that clarity and certainty is not there like it was in the past. Confusion reigns much of the time.
Things are different so we need to be different.
Come and find out what these three thought leaders in the coaching and healing community who are all about our success in business and life, can share with wisdom and practical tips to help us handle and flow with uncertainty. Learn what we as business owners can do to plan for or rely on, and how we can 'be' in our lives to be able to handle the shifting tides of uncertainty.
Uncertainty is here to stay, at least for the foreseeable future.
Let's prepare for it with Andrea J Lee, Lissa Boles and Jeneth Blackert.
Sign up to have instant access to the recording, as well as all these juicy gifts they are generously sharing with you.
You'll only hear this special conversation here.
Meet Our Panelists!
About Andrea J. Lee
Andrea J. Lee is an Entrepreneurial Futurist with her finger on the pulse of the entrepreneurial spirit and how it can shows up to change the world. Throughout her life, Andrea has done one thing – help those she loves make money. Not once, but twice, she has helped reinvent the coaching industry and knows just one thing for sure: the entrepreneurial spirit is everywhere, looking for a place to make a difference. She is the trusted source of coaching pioneer Thomas Leonard's intellectual property, the architect behind the Pink Spoon Marketing craze, and her company was named by Seth Godin and Fast Company Magazine as one of the extraordinary 'Bull Market' companies helping their clients stand out and prosper. Andrea invites you over to http://wealthythoughtleader.com to enjoy a free guide on 5 steps to Income Through Innovation – A Primer on Your Thought Leadership.
Andrea J. Lee is an Entrepreneurial Futurist with her finger on the pulse of new ways entrepreneurs can make money on the leading edge, and future-proof their businesses against uncertainty.
She is the visionary founder and host of the Wealthy Thought Leader 3-day conference which is best-described as the spirit of TED and the sensibility of the Sundance Film Festival, combined into an experiential training for business owners who crave useable tools, thinking and energy that help them leave behind cookie-cutter formulas.
Named by Seth Godin and Fast Company Magazine as a 'Bull Market' company, Andrea has been instrumental in such game-changing moves such as establishing a multi-disciplinary business model for professional coaches, Online Business Management as a new occupational category, and live video-streaming technology as a new means for change agents to expand their impact…
Andrea feels exceedingly blessed to work with 5, 6, 7 and 8-figure business owners intent on redefining success for themselves, and then achieving it. Meet Andrea at http://wealthythoughtleader.com/
About Lissa Boles
Hailing from Ontario, Canada, Lissa Boles is an internationally renowned coach & consulting astrologer, Web TV personality, and consumer marketing specialist. She is the former talk-radio host of Toronto's Small Business Big Ideas show, and was named one of 2011?s 'Fastest Growing Inspirational Businesses'. She is also the CEO of SoulFullFilled Living, a group of companies dedicated to helping international change agents, thought leaders and purposeful entrepreneurs answer their life's deepest callings through business while restoring the soul of business itself. Meet Lisa at http://www.thesoulmap.com/.
About Jeneth Blackert
Jeneth Blackert has fast become regarded as The Change Agent. She playfully invites people around the globe to open to greater energy, oneness and possibility. With a background in nutritional sciences blended with her unique approach to change, Jeneth has an ability to profoundly deepen her client's lives.
Jeneth is the author of several books and programs including Seven Dragons: A Guide to a Limitless Mind and her upcoming transformational chick lit novel, Awakening Soles. Jeneth has also been an invited contributing author to several books including How The Fierce Handles Fear with Donald Trump and Jack Canfield, Business Bushido with Steven Covey and Align Expand Succeed.
Jeneth also runs a 7-figure conscious-based company with multiple programs, products and events including:
* The New Wealth Experience, a global change movement inspiring over 40,000 people to raise their conscious awareness and change.
* The upcoming Crazy, Rich and Free to Be, an event designed to change wealth through oneness.
Jeneth has also been on many well-known television and radio shows worldwide including Martha Stewart Radio, NPR, Fox News and hundreds of radio acronyms around the nation. Meet Jeneth at www.Jeneth.com
Bonus Gifts! Register above to get access to these bonuses…
Gift #1:
Andrea J. Lee: Free virtual seat, plus sign up to receive the downloadable Mini-Poster, "The 10 Guiding Principles for YOUR Thought Leadership"
The Inside Story, and Lessons Learned, from 12 Leading Entrepreneurs who are Breaking New Ground, Changing the Game and Creating Value in Businesses as Unique as Themselves.
Gift #2: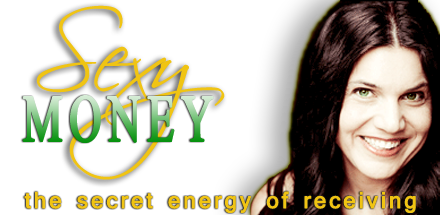 Jeneth Blackert: Sexy Money: The Introduction
Sexy Money! How to Receive The Yumminess of Wealth in Through Your Infinite Body & Being Experience the communion of space, energy, consciousness, presence and potency around money, wealth, personal value, and unlimited receiving!
Gift #3:
Lissa Boles: The Purposeful Profitability of Being Weird
Every successful change agent was once thought weird.
Oprah. Chopra. Walsch. Degeneres. Jobs.
Actively work for evolutionary change and you can't help but be branded different (& who doesn't want that?). But how do you cultivate something we all want & need but are powerfully predisposed NOT to be?
The Purposeful Profitability of Being Weird home-study course (a $79 value), my congratulatory gift to you for investing precious time, energy and attention in your personal, professional & purposeful success & evolution. These resources will help you find your own ways to be 'wyrd'. The first is a 20 minute audio that will help you understand how and why it's important for you to find your own 'wyrd' ways and then a PDF that will help you identify what those ways might be! I truly hope you enjoy these gifts and that they help you be wonderfully unique in your own business.
Gift #4:
Louise Crooks: And a little gift from Louise, because she couldn't help get in on the action and retain a little humour at the same time.
It's my mission for folks in this conscious community – soulopreneurs in the healing and transformative fields are supported in creating successful businesses, so you're able to help more people, adding to our awakening and spiritual growth, and contributing to more healing and less suffering in the world.